I am so excited because this week I am officially "kicking off" my Special Sisters Series where I will feature a "sister" who is either on a journey with a special needs child like myself or on a healthy lifestyle journey like the one I jump started this year. So let me introduce you to some wonderful friends!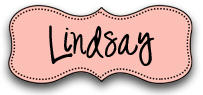 Hi everyone! My name is Lindsay; an everyday working mom with a passion for healthy living, cooking and writing all about it. Eating well is a major factor in healthy living, but there was a time (not too long ago) when my cooking left a lot to be desired. Every night was chicken and veggies, maybe an occasional pork loin in there. It was just getting a bit monotonous and for lack of a better word, BLAH. I finally met a breaking point where I knew there just had to be more out there in the world of healthy cooking. How could I get healthy food to be exciting? So, I turned to the woman that makes my husband's heart race and cause him to stare longingly at the TV wishing she were in his kitchen; Miss Paula Deen.
Now, if you know anything about Paula Deen, you understand that she is known for starting her recipes out with, "OK, ya'll. Now you are gonna need two sticks of softened butter…" You know how the rest goes. Cheese, bacon, heavy creams; all the things that make a delicious, yet not so nutritious dish. The challenge was to encompass all of the flavors and feelings you get from her dishes, but cook it in a healthy way. I was going to tackle her recipes, one buttery dish at a time, and make them into something we could feel good about eating. And that is where "Cookin' Lean Like Paula Deen" was born.
What I have found, and what I love sharing with my readers, is that if you can crave something, then there is always a way to create it in a healthy way. From Macaroni and Cheese to Chocolate Cake, with a little creativity and simple ingredient substitutions, you can change any recipe, even Paula Deen's, into a healthy, nutritious, guilt-free meal for you, your family and your friends.
Here are a couple examples of recipe make-overs that have gone from heavy to healthy, without losing that wonderful flavor we love.
HOMESTYLE CHICKEN AND BACON GRAVY
Makes 2 cups of gravy
INGREDIENTS:
4 strips reduced-fat bacon (center cut)
2 tablespoons all-purpose flour
1 cup Fat Free chicken broth
1 cup 1% milk
1/2 teaspoon salt
1/4 teaspoon pepper
DIRECTIONS:
Cook bacon in a large skillet. Remove bacon and reserve drippings. Crumble bacon and set aside.
Add flour to drippings and whisk for about 2 minutes, or until browned. Gradually add milk and broth. Wisk constantly over medium heat for about 10 minutes. Once thick and bubbly, stir in salt and pepper. Serve over biscuits and top with crumbled bacon.
***For biscuits, I recommend using Reduced-Fat Bisquick. Recipe is on the box.
FRIED BACON MASHED POTATOES
4-5 Servings
INGREDIENTS
3 pounds Yukon gold potatoes, peeled and cut into 1-inch cubes
Kosher salt
1 tablespoon "I Can't Believe It's Not Butter"
1 shallot, finely minced
1 1/2 cups LIGHT cream
1/2 cup FAT FREE sour cream
4 pieces TURKEY bacon, cooked and crumbled
3 tablespoons fresh chopped chives, 1 tablespoon reserved, for garnish
Salt and freshly ground black pepper
DIRECTIONS
Place the potatoes into large pot and cover with cold water. Salt generously. Bring to a boil, then lower the heat and simmer uncovered for roughly 13 minutes, or until the potatoes are fork tender.
While the potatoes are boiling, melt 1 tablespoon of "I Can't Believe It's Not Butter" into a sauce pot. Add the minced shallot and sauté until soft. Add the LIGHT cream, being sure not to bring to a boil.
Drain potatoes in a colander. Return to pot and mash with a potato masher. As soon as they are mashed slowly add in the hot cream and butter. Stir slowly and do not overwork or the potatoes will be heavy. Add the FAT FREE sour cream and the TURKEY bacon and fold in the chives. Add salt and pepper, to taste.
These are just a couple of my many, many favorite recipes I have created over the past two years. Everything on my blog is cooked and tested in The Cookin' Lean Kitchen before sharing it with you. In addition to Paula Deen recipes, you will also find recipes inspired by other Food Network favorites such as Rachael Ray, Giada De Laurentiis, Bobby Flay and Ina Garten. Please stop by and see what else is cookin'! And remember, if you can crave it, then there is a way to create it in a way that is healthy, "lean" and most importantly, delicious.
Hope to see you!